It's Summer Break!
We will be running our 6th Annual Enrichment Camp and the registration is now open.
Let us help you and your young scholar stay on track or get ahead for next year.
This program is a prevention/intervention program where your scholar will receive intensive and high-quality support to build a strong foundation for reading and math.
So, whether you are filling in the gaps from previous school years or preparing for the next school year, we have you covered.
Services are offered to VPK (4 yrs)- High School.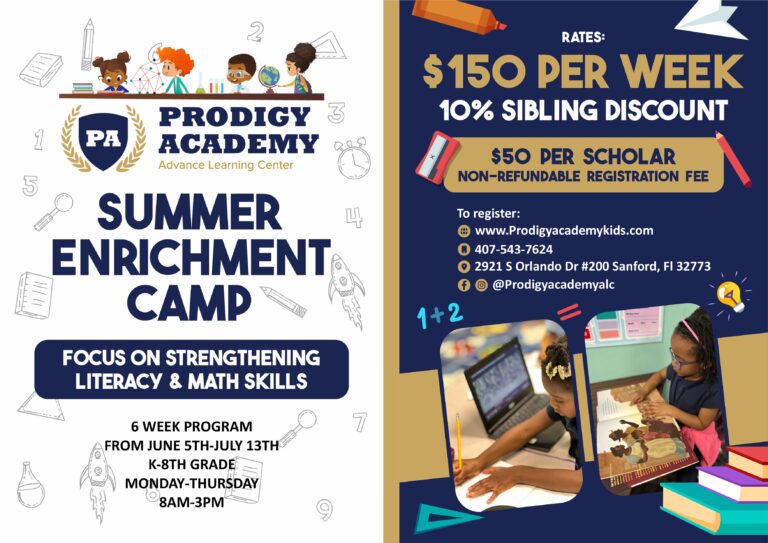 Half-Day: 8:00AM-12:00PM
Full-Day- $160 Per Week   |  Half-Day- $145 Per week